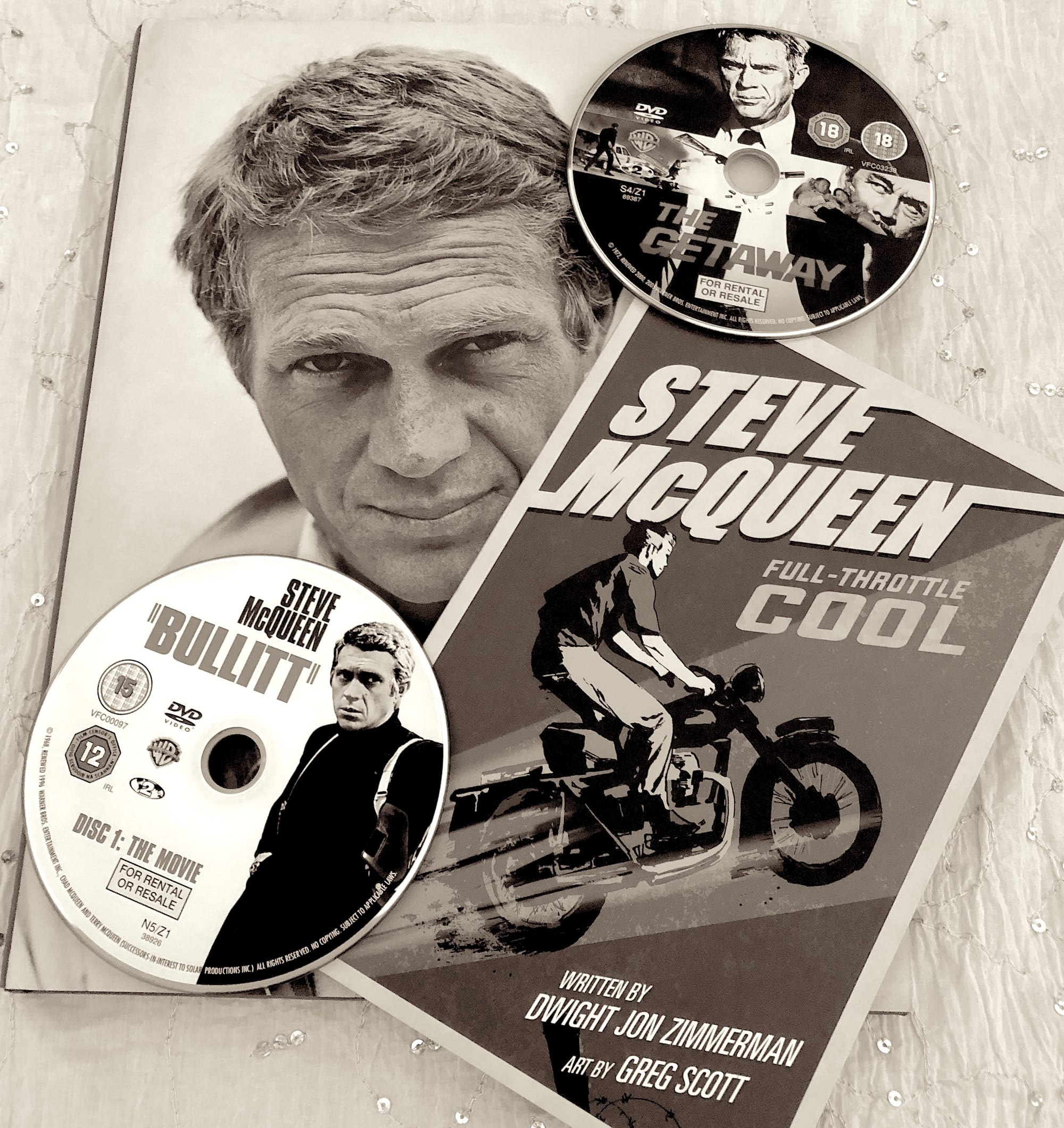 Racing is life. Anything before or after is just waiting.
Steve McQueen Le Mans.
When one thinks of Hollywood cool one tends to think in terms of one's own era. This of course is only natural as we all have a different idea of what cool represents and who has managed to pull it off. In my younger years I remember Dirty Harry being the dark anti-hero, smart, moody, effective and Alpha male. I can also recall Han Solo from Star Wars being revered by my friends in much the same way. For years, generation after generation has held up 007 as the über spy with his cool gadgets, impeccable tailoring and seductive techniques, what's not to love. This is a mere gossamer slice of movie royalty who've earned the title of being cool to the point of shivering. However, these actors playing these amazing characters with such aplomb were just that, actors. Their own personalities off the set with friends and family are in many ways starkly different to their on-screen icons, this is, after all, the craft of the actor.
Steve McQueen on the other hand was different. He could not be considered an action star by today's standards. His films contained action but McQueen was always a more subtle kind of screen hero. Still imbued with the same forceful man of action grit he nevertheless played his characters with an almost dominant patience. But this isn't the reason for writing this. This is about a person whom I consider to be one of the coolest men that ever lived. Actors are paid to look cool. McQueen played himself down on-screen as it was in life that he was an icon to cool.
Lots of books have been written about Steve McQueen and in the wealth of pages written he has been scrutinised and examined. All manner of talking heads and pundits have offered opinions on why and how he lived his life. I'm sure there's equal amounts of truth stitched in between the exaggerated theories and lies. I'm not here to comment on that. Steve McQueen died when I was about 15. I was too young to have fully appreciated the person behind the mask but this is of little importance. What you need to know about his inimitable cool can be done via pictures, moving or still. He had an innate ability to pretty much wear anything and pull it off with aplomb. His poise, his statue and the countenance that he wore set him apart from many of his contemporaries. His look of disinterest was only subtly different from the one that he wore when he was around cars and bikes. But the latter was illuminated by an inner electricity and by the animation in his eyes. That was when you saw the real Steve McQueen. His clothes weren't always designer and his accessories weren't always expensive. But this is where he excelled. His presence was such that regardless of what he wore, used or carried he had the ability to ascend it to the iconic status that he possessed. If you track down the earlier pictures of Steve when he was 'bit parting' he still, with money being as tight as it was, wears his apparel with the nonchalance of a designer model. The irony of all this was that he really wasn't interested or impressed in these trappings. His passion was reserved for bikes and cars and for people who shared this passion. These were privileged few who got to see the inner person. If you find any of the photographs of him at the race track or at a highway cafe with fellow cafe racers you'll see him adorning simple clothing often dusty or wearing smudges oil and looking effortlessly as good as any of his studio shots.
Persol still sells the range of sunglasses he wore in the Thomas Crown Affair and although famous for sporting a Tag Monaco in the film Le Mans he was more commonly seen in his Rolex Submariner but less commonly known for wearing a Gruen Precision, at the time a relatively inexpensive watch. Happy in white Converse or his Sanders and Sanders chukka boots which also saw professional duty in some of his films along with Harrington jackets, roll neck pullovers and submariner jumpers, Steve McQueen's lack of real enthusiasm for designer brands made it a reasonable proposition for anyone who wanted to copy his style. He basically wore what he wanted and the lesson he left us was simple. You don't need to spend a fortune and you don't need to try too hard. Looking cool is a state of being and comes from within.